20 Prayers to Kick-Off 2020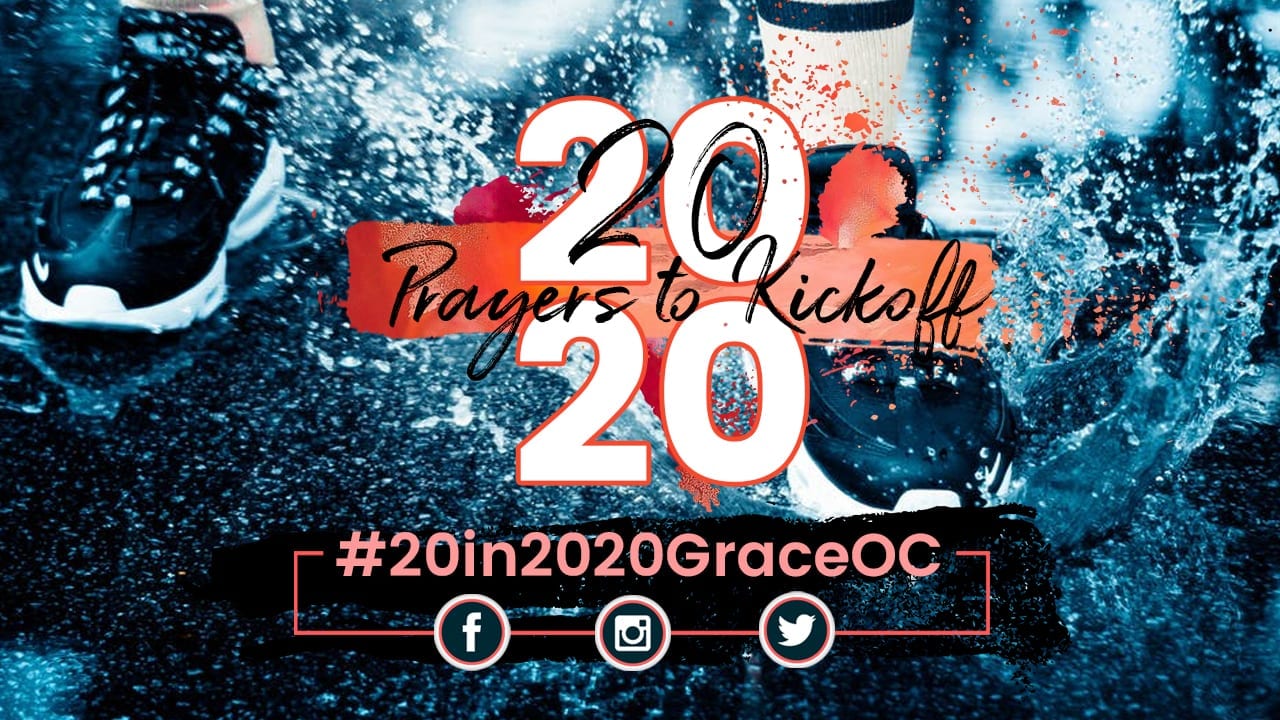 It's 2020! We still don't have flying cars (unfortunately) but what we do have is a church family that loves to pray together. This year, Pastor Jarrod is encouraging everyone to join in prayer together for 20 prayers to kick-off 2020.
We're using the hashtag #20in2020graceoc. Each prayer will be posted to Instagram and you can follow along with us by following that hashtag or use the link above.
Join us as we pray together for our church, our people, our nation and more. Each year we love to start off by lifting the new year to God and asking for His wisdom and guidance.
Last year Pastor Jarrod did an entire series on encountering God and focused heavily on 21 days of prayer. You can watch that series HERE. So let's start 2020 off the best way we can think of by starting it in prayer.
---